Penetration Tests executed with precision
Replace overpriced PDF pentest reports with security research performed by U.S. based security engineers, augmented by data science.
Our Pentest service enables you to uncover hard to find security gaps in your software systems. Our team of U.S. based security engineers will deliver real-time results that pinpoint the exact vulnerabilities in your software system and provide recommendations on how to fix them.
The PentestIQ platform delivers real-time actionable results that empowers agile teams to pinpoint, track, and remediate software vulnerabilities rather than providing a point-in-time snapshot. Find, track and remediate software vulnerabilities faster than ever before.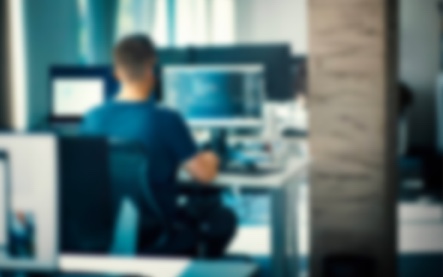 Get Started
Start a pentest instantly

Reports with zero false positives

SOC 2, ISO 27001, PCI, HIPAA

Global Customers
Penetration testing for internal and external assets
The Process
Starting a new Pentest
Starting a penetration test happens in three steps. We start with a comprehensive scoping call, ensuring the scope of the project and compliance requirements are understood.
Once the scope is set, we schedule a kickoff meeting that marks the formal start of the penetration test. This is where our security engineers begin their work and transition the project into the execution phase. During execution we utilizing a comprehensive playbook that is customized to your scope.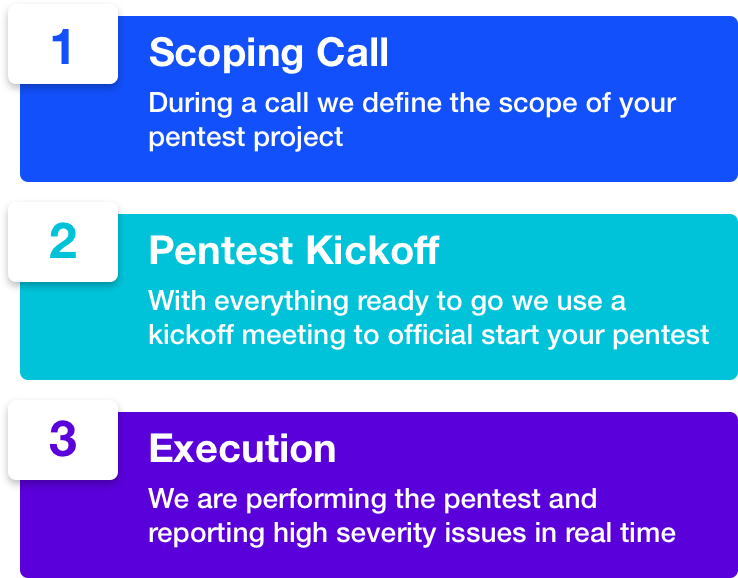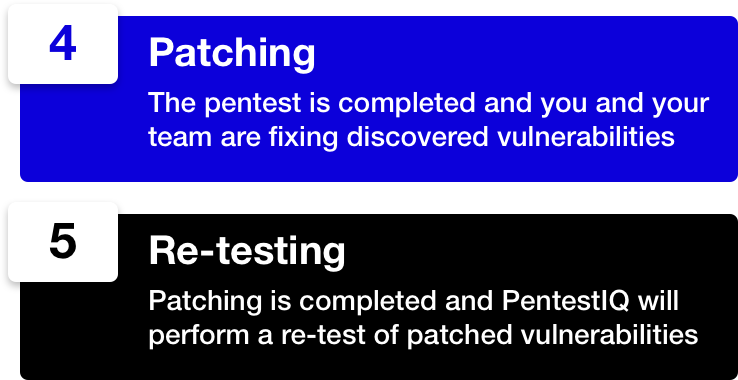 Closing the loop with free re-testing
At the end of the penetration test we will provide you with a report that contains all findings. Each finding clearly describes the issue and gives you exact recommendations on how to fix the problem.
After you complete your patching cycle you can initiate a free re-test. We then start a remediation verification where we re-test and verify the correctness of your patches.
Our 100% in-House Security Engineers will conduct your Pentest
Engage directly with our seasoned security engineers, each equipped with extensive industry experience and the latest knowledge in cybersecurity. Wether you are ready to start a penetration test or are in the preliminary stages of evaluating your options connecting with us directly is the best next step.